Article:

Building a Healthy Home

Action Magazine

September 2006

By Rosemarie Rossetti

Copyright © 2006 Rosemarie Rossetti

Publication copyright © 2006 United Spinal Association
It's not always pleasant to think about, but even if we don't have pets, we are never the only species living in our homes. Mold, mildew, bacteria, and other microbes can invade a home and cause serious illness for the human occupants–– headaches, allergies, asthma, and other respiratory problems. Sometimes the problem is so severe people have to abandon their homes.
In addition, some materials used in home building are known to give off fumes that can cause illness, physical discomfort to people with allergies, or even death. But there are steps the homeowner can take to make their environment healthier.
In the last two years, while planning my new home, I have learned about solutions to building a healthy home while attending the National Association of Home Builders International Builders' Show. One of the first products I learned about there was Silestone®, a quartz countertop manufactured by Cosentino (www.cosentinousa.com). This nonporous, stain- and scratch-resistant countertop is easy to clean and contains Microban®, a product embedded in the counter to resist the growth of bacteria, mold, and fungus, thus reducing odors and stains and keeping countertops cleaner for a long time. My husband and I are planning to use Silestone on the countertops in the kitchen and laundry room, as well as the vanity countertops and shower walls in the bathroom.
As mold loves moist environments, a great way to inhibit its growth, especially in the bath, laundry, and finished rooms in the basement, is to select paperless, mold-resistant interior gypsum wallboard panels. It is also advisable to let a new house dry out for the first year before finishing the basement.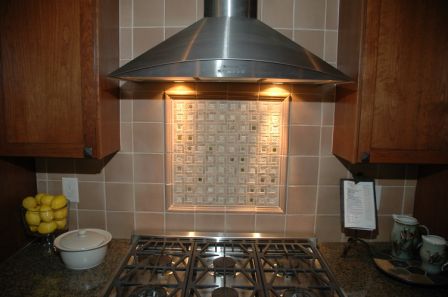 Ventilation is another way to keep the entire house healthy, by moving bad air out and taking fresh air in. We will be installing a fan over the cooktop in the kitchen as well as in the bathroom to remove humid air. Fresh air can be brought in through windows; the ones we selected are casement style with cranks I can reach from my chair. Some of our skylights also have the ability to open and close.
Our furnace will be equipped with a high efficiency air filtration system from Lennox (www.lennox.com) that will filter out dust, pollen, odors, and other pollutants that can't be seen or smelled. A humidifier and dehumidifier will also be a part of this central furnace.
Carbon monoxide poisoning is another threat in the home that can lead to death. A colorless, odorless, tasteless gas, carbon monoxide is produced by the incomplete combustion of fuels such as wood, natural gas, gasoline, diesel, kerosene, coal, and charcoal. Only about 5% of carbon monoxide is produced from home heating systems. The most likely source comes from the garage––fumes from your car, motorcycle, and lawnmowers. Because only carbon monoxide detectors will be able to sense the presence of this gas, these devices, which are about the size of a smoke detector, are critically important for a healthy home.
As our home has an entry from the garage, we will be mounting the detector by the interior door, which, being a universal design, will not have a step, but a gentle grade. To ensure that the carbon monoxide from our cars does not enter the house, we will open the large exterior doors when the cars are running and position the exhaust outside. If needed, we can also install an exhaust fan in the garage.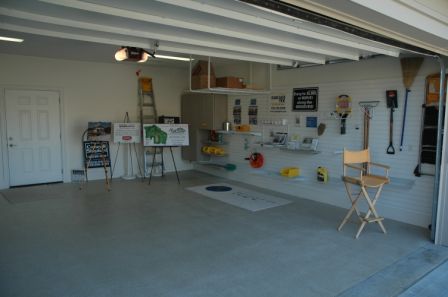 A quiet home creates a better environment to relax and sleep. You can keep street, neighborhood, and adjacent interior room noises to a more manageable level through thicker walls, insulation, and advanced sound–proof engineered drywall products like those developed by Quiet Solution (www.quietsolution.com). Sometimes the quality of our drinking water is taken for granted when it is supplied by the city. Experts advise having water sources tested for bacteria, chlorine, and heavy metals such as mercury, aluminum, copper, and lead. Water filtration systems can be installed to purify drinking water.
Our overall health is fragile and it is important to take every precaution to preserve it to ensure a longer, higher quality of life. Science has produced evidence showing what environmental risks are associated with living in our homes. Just as important, science has partnered with manufacturers to make products in our home healthier at a very small investment.
---
Rosemarie Rossetti, Ph.D. is building a national model universal design home in metropolitan Columbus, Ohio. She is an internationally known speaker, trainer, consultant, and writer. To contact Rosemarie go to: www.RosemarieSpeaks.com. To learn more about the Universal Design Living Laboratory go to: www.UDLL.com.